NOW OPEN AGAIN AFTER COVID-19 CLOSURE
We are operating on a full schedule but still observing masking and social distancing as not everyone is fully vaccinated yet. Just call when you arrive for your appointment and we will let you know as soon as we can see your pet. We are very busy but attempting to NOT turn anyone away so wait times are occasionally a bit long. Please understand we will give your emergency priority and will ABSOLUTELY NOT rush through any pet's visit, exam and treatment. Thanks for understanding.
---
Ferret owner?
Heartworm Prevention is Approved for Ferrets by Food and Drug Administration
Call our office today for details (314) 383-4677
COLD,COLD, COLD now but warm weather is close. Time to make certain you are using flea tick and heartworm prevention every single month.
During cold weather make certain to keep your pets in a warm area and provide unfrozen water and plenty of nutritious food to prevent hypothermia. Be careful when walking that neither you nor your pet slips on the ice. Carefully clean all ice melt chemicals off pets paws after walks. Consider using a pet safe ice melt on your property. You can find these at your local pet store. If you have any concerns, please call us with any questions. In case of emergency when we are closed, please call Associated Veterinary Specialists (314) 739-3330, Veterinary Specialty Services (636) 227-6100, Midwest Veterinary Referral Center (636) 536-4991, or the Animal Emergency Clinic (314) 822-7600 for small animal emergencies. For horse emergencies call Equine Medical Associates (636) 458-3311.
Normandy Animal Hospital gets a Five Star Rating!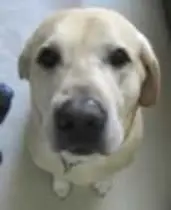 30,000 Pet Owners in the St. Louis area were surveyed about their experience with their Veterinarian including knowledge, friendliness, convenience, and cleanliness. The top seven percent were rated as Five Star Veterinarians and featured in St. Louis Magazine. We wish to thank our wonderful clients for this excellent rating. Rest assured that we appreciate you and constantly strive to provide the best service and Veterinary Care possible.
New vaccines available.
Bivalent flu vaccine is now available to protect against both serotypes of canine influenza including the one responsible for the Chicago flu outbreak.
Due to increased incidence of Leptospirosis, we now offer an excellent vaccine that protects against the four most common serotypes your pet will encounter.
---
Save money!
EXCELLENT NEWS!!! Normandy Animal Hospital offers coupon savings on heartworm and flea medications!!! This is being done to help clients afford the products their pets need. Click on the Deals button for more complete information or call (314) 383-4677 and talk to one of our friendly staff members.
---
Free Vectra 3D!
There is an excellent promotion on Vectra 3D the best topical flea and tick product on the market. When you buy a six month card you get a coupon for three months absolutely free sent directly to you from the company. This is a $56.00 to $61.00 value depending on the size of your dog.

---
FLEAS & TICKS ARE BAD EVEN IN WINTER!!!
Last spring, summer and fall we had ideal conditions to cause a large number of fleas. Unfortunately, they survive the winter on pets in our homes and on wildlife. When spring arrives with its warm and moist conditions, the populations of fleas and ticks explode! Dr. Michael Dryden considered by most to be THE top parasitologist on fleas reports that recent research shows the highest numbers of fleas and ticks ever reported! As soon as it begins to warm up in the spring and we see a few green leaves, ticks become a big problem. The University of Missouri College of Veterinary Medicine and Washington University have a cooperative research project on tick borne diseases. There has been a HUGE increase in ticks and tick transmitted diseases in people and animals in the past decade. This is due in large part to the increase in wildlife such as deer and turkeys. With the large increase in urban wildlife, we are even at risk right here in St. Louis. We are taking a proactive approach and are recommending more tick control than in the past. Also we are currently recommending some different products to better protect our patients. We have also seen numerous failures of the over the counter spot on flea products sold in discount stores, pet stores, grocery stores and from the net. We recommend and sell only top drawer excellent products that carry full manufacturer warranty. We will advise you on correct use of the products and make certain that you are addressing the entire problem properly. Call us NOW at (314)383-4677 and talk to one of our well informed staff members about effective flea and tick control. Reserve some Vectra 3D: the best dog flea and tick product we have found while it is on the GREAT promo of buy 6 months and get 3 months FREE.
Nexgard the oral flea and tick medication
If you prefer an oral alternative to the topical Vectra 3D, Nexgard is a very effective and delicious option.
Tight budget?
If you have financial constraints and a 6 month supply stretches your budget, we offer the convenience of single month supplies of several of our parasite preventions.
---
Oral Heartworm Prevention
Elanco released Interceptor Plus, an upgraded product for the same price as Heartgard Plus!
This is an excellent product that delivers heartworm prevention, roundworm, hookworm, whipworm AND tapeworm treatment and control. Tapeworm protection is a rare bonus. In a recent study, nearly 50% of dogs tested had tapeworms. There is also a $5.00 rebate when you buy a 6 month supply.
---
Referrals

We want to say "THANK YOU" to all of our clients who referred others to us for care. We continue to receive a large amount of satisfied client referrals. THANK YOU! THANK YOU! THANK YOU!
We really appreciate your confidence in us and will do our utmost to provide the best care possible. Below is a list of clients who referred recently:
Nichole Selvy
Mindy Shapiro
DeAnthony Thomas
Sara Bell
Angela Gray
Susan Oswald
Wanda Covington
Jaunita Gruenloh
Katie Salvo

Kimberly Flatley
Luis Manqul
Gloria Williams
William Blue
Cazzie Parilla
Jason Williams
Nancy Wenger
Janet Funicelli

Linda Buck
Jan McMillan
Dennis Pates
Sylvia Nadeau
Mindy Shapiro X2
Greg Landrum
Siger Humphrey
Wilma Abernathy

Jean Robertson
Ashley Holmes
Robin Steinman
Sara Caldwell
Tom Nash
Brenda Wolff
Lataya Christian
Jody Serafin

---
Adopt a Pet
This would be an excellent time to adopt a pet from a rescue group such as Stray Rescue, Open Door
Animal Sanctuary, The Humane Society of Missouri, APA, or any one of many others. With the bad
economy, all the shelters have a HUGE number of very adoptable pets. With this great selection, you
can find the pet of your dreams. And YES, it is possible to train adult dogs. With ingrained previous
behaviors, it may take a bit longer than with a pup but it can be accomplished. Check with any of the
local rescue agencies to see what loving pets they have available.