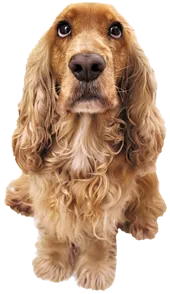 Normandy Animal Hospital rated at 5 Stars in December 2010 issue of St. Louis Magazine is a full service St. Louis veterinary hospital staffed with caring veterinarians and support staff. We still strive daily to continue to provide 5 star service and patient care. We are one of the oldest Saint Louis veterinary clinics. Started by Dr. Gregory it was in full operation in 1927 and possibly earlier. Our services range from routine preventative health care to complete medical workups and surgical procedures.
We treat dogs, cats, rodents, birds, reptiles, and fish, as well as horses, cows, alpacas, llamas, pigs, goats and sheep. Dr. Bryce Goman is among the more experienced St. Louis veterinarians with over 41 years experience. We keep current with frequent continuing education and consult with and refer to specialists often for in depth exams, ultrasounds, endoscopy, bone marrow aspirates, dermatology, ophthalmology, chemotherapy and specialized surgeries. Facilities are available for all pets- gerbils to Great Danes here at Normandy. We utilize Veterinary Specialty Services, Associated Veterinary Specialists, MVRC, University of Missouri College of Veterinary Medicine, the Animal Emergency Clinic and other specialists as needed in the best interest of the patient.
We care for all animals- great and small!
Preventative medicine-including Flea and Heartworm prevention We've been in business for over 30 years. Many therapies, including traditional and holistic State of the art surgical facilities. Late and Saturday hours to fit any schedule. We make house calls.
The philosophy behind Normandy Animal Hospital is simple: to offer the best veterinary care possible. We treat each patient as if they were our own pet, and respect the client as we would want to be respected. To best carry out such a goal, we work with a dedicated and caring staff who express our concern at every level.
We believe preventative medicine is vital throughout the life of each pet. Our care begins with the puppy and kitten immunization programs and continues through to Geriatric profiles. The staff of Normandy Animal Hospital is here to assist you in each step of a life long program to help insure the health of your pet.